Today marks the three year anniversary of this blog. I just wanted to take a moment to say thank to whoever takes their time to read some of the stuff I post here. 😄
Past
"You can fix anything but a blank page." — Nora Roberts
Back in 2011 when I first created this blog I had just moved to the United States for school. The Design was by all means minimal and well the content was also quite minimal. Present
"You can't wait for inspiration, you have to go after it with a club." — Jack London
I came a long way from the launch back in 2010. I wrote some more posts and furnished my blog to what it is now, and I tend to be pretty proud of the design and all. At first I took some ideas from things I found around the web but I believe that nowadays it involved into my own little piece of art. I have written 16 blog posts till today and I hope to write many more.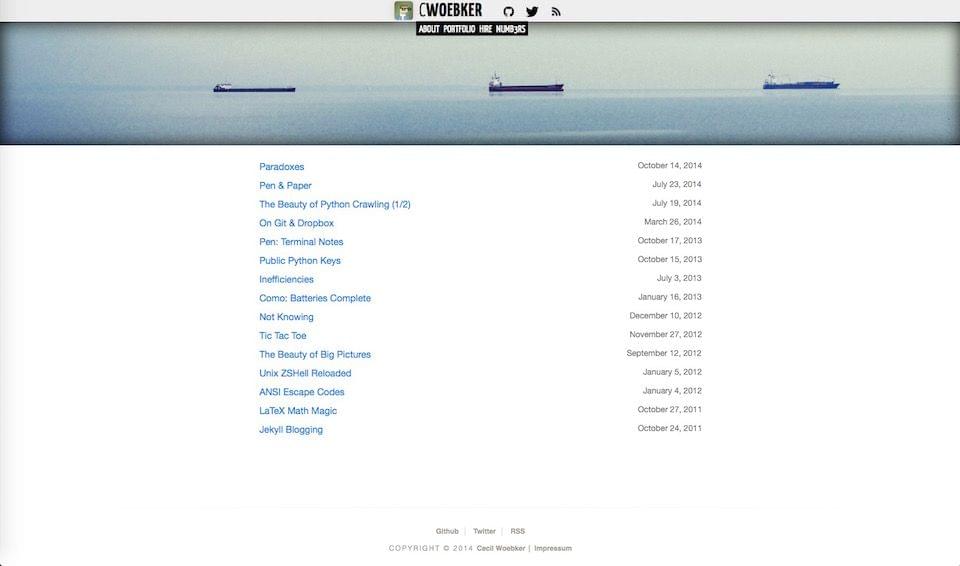 Future
"The first draft of anything is shit." — Ernest Hemingway
I can only hope for the best in the coming years. Many more avid readers and more writing on my part. Who knows how this place will look like in 2017?
Stay tuned for the next couple days, I will try to crunch some of the numbers to get some statistics on this blog.